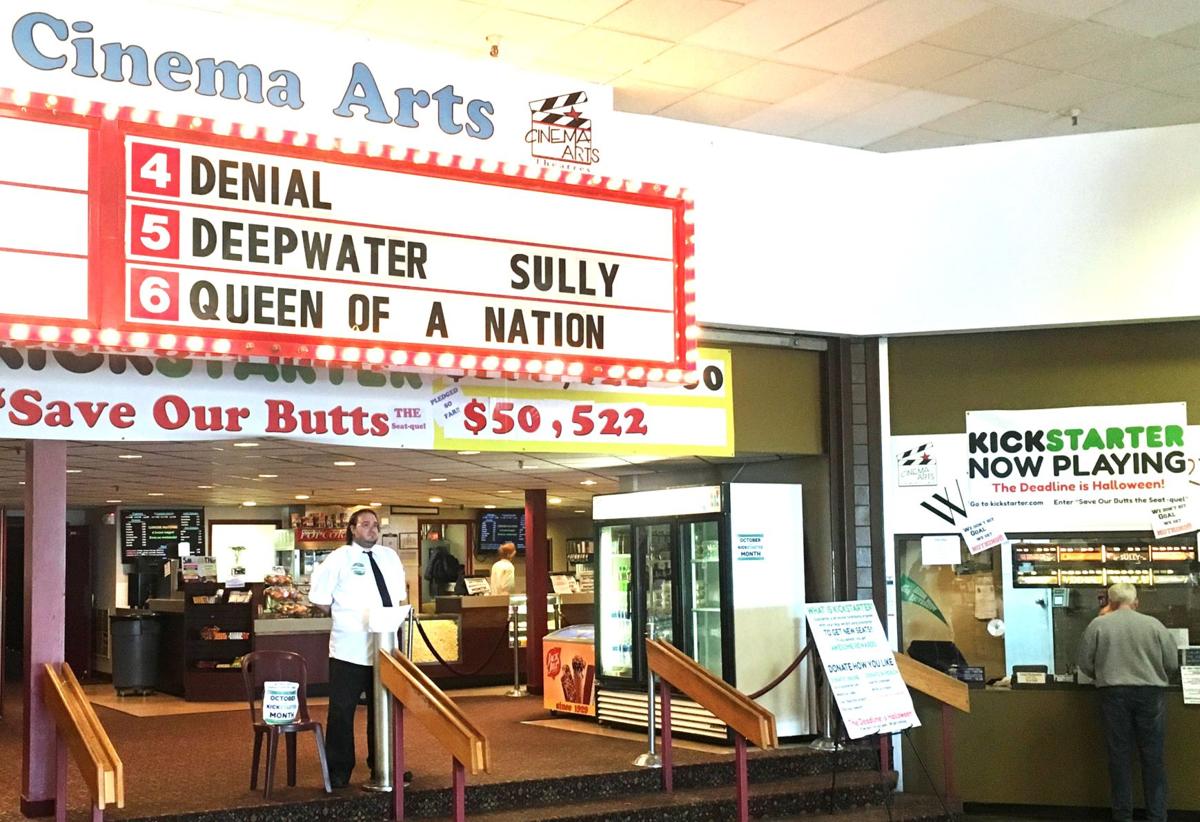 Two years ago, I helped Kickstart a local second-run movie theater's project to install new seating. In exchange for pledging $250, I got my name engraved on a seat, as well as a pass granting free movie admission for all of 2015. Sixty-six films later, my epic quest drew to a close.
I laughed.
I cried.
Most importantly, I broke even.
And so it was that when Cinema Arts, another small Fairfax movie theater, followed University Mall's example and launched a "Seat-quel" Kickstarter, I was first in line to drop $250 for one more year of bargain film-going.
Watch this space all this year for a comprehensive list of everything I see. As the name implies, Cinema Arts aspires to the "arthouse" label, showing more independent and foreign fare than the theater from my last go round… so you, like me, are likely to see some variety. Join me as I broaden my cinematic horizons.
And, of course, save money.
(It'll be even easier this time because tickets are more expensive. Teehee!)
Films:
1. Manchester by the Sea
2. La La Land
3. Jackie
4. Hidden Figures
5. Lion
6. Rogue One
7. Patriots' Day
8. Moonlight
9. Paterson
10. Hell or High Water
11. Toni Erdmann
12. 2017 Oscar-Nominated Short Films (Live Action)
13. 2017 Oscar-Nominated Short Films (Animated)
14. I Am Not Your Negro
15. The Red Turtle
16. The Salesman
17. Land of MIne
18. Kedi
19. Beauty & the Beast
20. The Shack
21. Personal Shopper
22. The Sense of an Ending
23. Neruda
24. Guardians of the Galaxy, vol. 2
25. Wonder Woman